The Law of Parties – Sherman & Plano, TX Criminal Defense Lawyer (Part 1 – Traditional)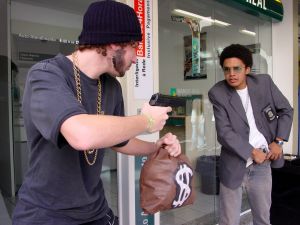 One of the most common misconceptions in the law is that one actually has to commit a crime themselves to face criminal charges. Better said, it is a misconception that a person must commit all the elements of an offense themselves to be convicted of a crime. However, old distinctions such as "accessory" and "accomplice" have been abolished under Texas law, and a person who commits a crime with the intent that it be committed can be convicted of the offense.
Section 7.01 of the Texas Penal Code states "(a) A person is criminally responsible as a party to an offense if the offense is committed by his own conduct, by the conduct of another for which he is criminally responsible, or by both. (b) Each party to an offense may be charged with commission of the offense…" Thus, all you have to be is a "party" to a crime by being "criminally responsible" for another's conduct. Read section two to learn what this actually means.
Section 7.02 of the Penal Code states that "(a) A person is criminally responsible for an offense committed by the conduct of another if: (1) acting with the kind of culpability required for the offense, he causes or aids an innocent or nonresponsible person to engage in conduct prohibited by the definition of the offense; (2) acting with intent to promote or assist the commission of the offense, he solicits, encourages, directs, aids, or attempts to aid the other person to commit the offense; or (3) having a legal duty to prevent commission of the offense and acting with intent to promote or assist its commission, he fails to make a reasonable effort to prevent commission of the offense."