Federal case in the Eastern District of Texas Sherman/Plano Division? Sherman & Plano, TX Criminal Defense Lawyer (Part 2)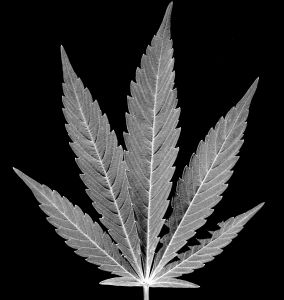 How do you or a loved one end up in the Eastern District of Texas, particularly the Sherman division, sitting in the Fannin County Jail in Bonham, Texas on a drug conspiracy charge? Well, the Sherman Division (with courthouses in Sherman and Plano, Texas) is a choice forum for the United States Department of Justice. They are much more likely to get a conviction in the Sherman Division of the Eastern District of Texas than in Dallas, Texas, located in the Northern District of Texas. The Sherman Division is much more white, conservative and affluent than Dallas. The makeup of jury pools is overwhelmingly white (about 85%, compared to less than 50% in Dallas), and the Sherman Division venue contains Collin and Denton counties, wealthy suburban counties in which all persons are more likely to be more white collar and conservative.
To bring a conspiracy case whose acts occur mostly in Dallas into the Sherman Division of the Eastern District of Texas, some connection to the Eastern District (but not a whole lot) is required. The law of venue requires that an agreement be made in, or an "overt act" take place in or through the Eastern District. Venue is an element of the offense, meaning that at trial the Government must prove venue in the Eastern District of Texas beyond a reasonable doubt.
However, only one overt act in the conspiracy must take place in the Eastern District of Texas for venue to lie here for the entire conspiracy. That is how a person who may have never been north of Dallas or Tarrant County has landed in an Eastern District of Texas conspiracy case and now sits in Bonham, Texas in the Fannin County Jail awaiting trial. It's called forum shopping, and it isn't limited to plaintiff's lawyers. However, when boatloads of Hispanics and African Americans are forum shopped from a minority-rich to an extremely conservative white venue, the ends of justice should require more than a distant, tangential act to bring them before a more foreign venue. Federal statutes and Department of Justice policy provide little relief to such activity, so the case will to a virtual certainly be tried in the Eastern District.
If you or a loved one is facing criminal charges or a federal drug conspiracy charge in the Eastern District of Texas, you need a board certified criminal law specialist like Micah Belden helping you every step of the way. Please feel free to call me at 903-744-4252 immediately to discuss your case.