Texas DWI update – Sherman & Plano, TX Criminal Defense Lawyer (Part 2)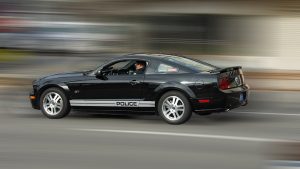 However, this is not the case with a Grayson or Collin County, Texas DWI.   Grayson County has a policy of no alternative charges for DWI, and I have never seen themgive a public intoxication or an obstruction of highway/passageway on a local driving while intoxicated charge.   Theywould rather let a jury decide your fate than do this, which is why it is very important to hire a real DWI trial lawyer immediately if you have been arrested.    The only way your case is going to "go away" without a finding of guilt on a DWI is for it to be dismissed, which is rare and is normally in the circumstances of a bad stop or arrest (brought up by a good suppression motion), or because your chemical blood alcohol test came out very well for you.   Or, if you have prior military service and are admitted and complete Veterans court, you can obtain a pretrial diversion.  Pretrial diversion is similar to probation but contractual, and only upon completion of the contract terms will your case be dismissed.
So, if you have been arrested for driving while intoxicated in Grayson or Collin County, Texas, you need to hire a lawyer and get ready to fight.   It is still very important to hire a lawyer with 15-days of arrest so that they can get your administrative license revocation request to DPS.  This has to be done within 15 days of arrest, or within 20 days of receiving a notice of suspension in the mail. This request will keep your license valid until a contested ALR hearing in front of an administrative judge.   This hearing is limited to whether there was a valid reason to stop and arrest you for DWI, and if you failed a chemical test if you consented to it.   It is a hearing that should only be attended by your attorney, because it is civil in nature and you can be called as a witness.  You can invoke your 5th Amendment privilege against testifying at this hearing, but it can be held against you as to the answers to the questions posed.   These hearings have become harder to win since 2009, as the legislature has continuously eliminated many statutory rights of Respondents at these hearings.  But, they are still winnable if handled correctly, and are an important reason to hire a seasoned DWI lawyer immediately.