Texas DWI update – Sherman & Plano, TX Criminal Defense Lawyer (Part 4)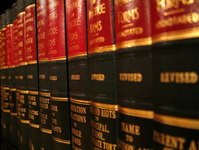 These policies have changed the dynamics of DWI defense in Grayson and Collin County.   When I started practicing, around half of DWI trials did not involve a chemical test, but now almost all of them do.   Back then we would mainly argue over the performance and validity of the field sobriety testing, which we still do, and the way a person looks on video.  But, the addition of chemical test evidence means that you now more than ever need a highly trained DWI lawyer like myself who has been thoroughly trained on all aspects of DWI defense.   There are more technical issues in a driving while intoxicated prosecution than most other cases, including most homicides.
You need to ask any attorney you interview with how well they have kept themselves updated and trained in DWI science.  I have learned that you really cannot do too much training on these cases.  The science is very broad and it is important to know every aspect one can to be competent to defend DWIs.   I have taken the same field sobriety training and update as the officers in the field, and have taken many DWI science courses to be able to successfully defend those accused of driving while intoxicated in Texas.   I want to be the best criminal defense lawyer I can be, and in Texas this means being the best DWI lawyer I can be too.  I look forward to discussing your case with you if you are involved in this unfortunate situation.