Texas False Sexual Abuse Case Study- Mineola Swinger's Club – Sherman & Plano, TX Criminal Defense Lawyer (Part 1)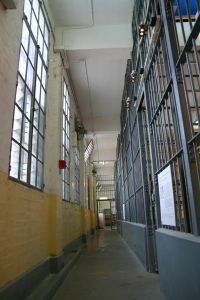 False accusations of sexual abuse plague our court system, locally and statewide, putting innocent people at risk of life in prison and wasting resources that could be used prosecuting legitimate cases. The typical false allegation case arises when kids are "coached" by an authority figure to make a false claim against another, with a motive for the adult to coach the child. Research shows that, after such coaching, children can start believing that the sexual assault took place the more often they are told (and tell themselves) the false story.
A case apparently on point is the Mineola Swinger's case, which originated in Wood County, but went to trial in more prosecution-friendly Smith County, Texas. As reported on WFAA.com, the case began (supposedly) when four children in foster care accused a handful of adults of training them to perform sexual acts on stage at a nightclub in Mineola, a horrific tale which shocks the conscience upon reading its details.
However, the true background of the story is that these children's professional foster parents, believed by defense lawyers to have coached the story, were themselves being investigated for abuse charges out of California during the relevant time period, and none of the children's allegations have been corroborated by any evidence outside of the other children's statements. Additionally, their foster mother was improperly allowed to sit in on their interviews by the Ranger investigating, further taining the evidence. Regardless, three citizens, based on the children's testimony, trial court rulings which favored the State even when obviously contrary to clearly established law, and potential prosecutorial misconduct in suppressing key evidence favorable to the accused, several people were sentenced to life in prison. They were fortunate to have appellate lawyers who brought much of the misdeeds to light on appeal in State of Texas v. Patrick Kelly.
If you or a loved one is facing criminal accusations, please feel free to call me at 903-744-4252 for a free consultation.