Sam Hurd Going Deep…Into a Federal Conspiracy Prosecution – Sherman & Plano, TX Criminal Defense Lawyer (Part 1)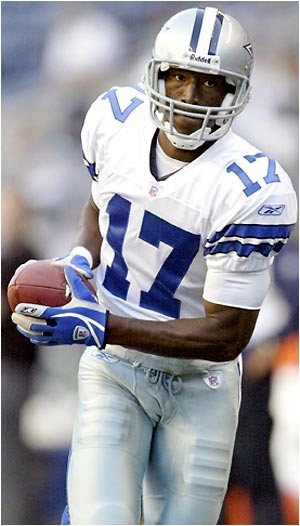 Wide receiver Sam Hurd, a well-liked player whose hard work earned him a roster spot on the Dallas Cowboys a few years ago, and eventually landed him a $5.1 million contract with the Chicago Bears, decided to risk it all by investing his money not in the fickle stock market but in cocaine and marijuana. Now, according to the amounts of drugs being discussed on Yahoo and the Dallas Morning News, Mr. Hurd is facing ten to life in the Federal penitentiary for conspiring to distribute five kilograms or more of cocaine in the Northern District of Texas and elsewhere. The five kilograms of cocaine is an important amount as it triggers the mandatory minimum of ten years imprisonment (and up to life).
Mr. Hurd will most likely face a detention hearing in the next few days, at which he will almost certainly be detained due to the (relatively) large drug amounts. In Federal court, it is presumed that if you are dealing with an amount of drugs large enough to trigger the mandatory minimum statutes, that you are a danger to society and bond will be denied. This presumption can be rebutted by clear and convincing evidence to the contrary, which occasionally happens but it is the exception not the rule.